Fu Wei, director of the Provincial Bureau of supervision and administration, cam
Release date:2017-07-11 14:14:31
The afternoon of April 20th, the provincial administration secretary Comrade Fu Wei LED inspection team construction to our company to inspect the "two system platform", city leaders Zhu Lanxi, Secretary Zhang Zhencheng, vice mayor Hou Town Secretary Zhang Shuai, accompanied by the mayor Guangsheng seedlings.
In recent years, the company attaches great importance to the safety work, positive response to the higher requirements, carry out the investigation and control of risks and risk classification of two production safety management system construction work, the safety supervision departments at all levels must, the company was identified as the two system construction of "provincial benchmark enterprise". The construction of the two systems is of great significance for guiding the company safety management work, promote the two system construction work for better development, the company introduced a smart safety management platform "in December 2016, walking in the forefront of the city. Through the wisdom of safety management platform "operation process, realize digitization, networking and mobile risk classification management and hidden investigation and management of business work and intelligent management, change from the relatively extensive management mode to fine management, the main responsibility for security has been effectively implemented.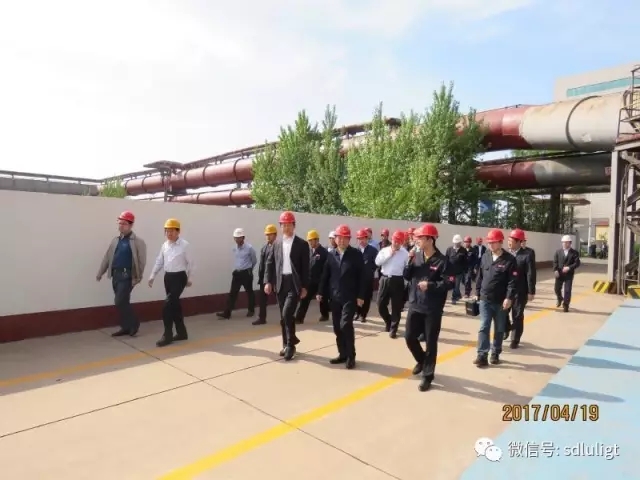 Inspection team went to the company's gas workshop, intelligent monitoring center, looked at the work safety work to promote the situation, listened to the company's two construction results of the system report, focusing on understanding of the company's operation. Fu Wei Secretary for our company to promote the use of intelligent safety management platform and innovative use of information technology means to ensure safety in production practices were fully affirmed.
Safety production is the soul of enterprise management. Without safety production, there will be no enterprise benefit. In the future, the company will continue to thoroughly implement the Scientific Outlook on Development, firmly establish the concept of safe development, conscientiously implement the "safety production policy of safety first, prevention, comprehensive treatment", in accordance with the "safety production standard", "two systems", and with the implementation of wisdom safety management platform ", to further improve the system the mechanism, the implementation of security responsibilities, and promote safety management, ensure safety risk prevention and control in place, in the investigation and management of risks, safety management to a new level.
Below, Xiao Bian led everyone to understand the "intelligent safety management platform" to achieve the function of it.